Yulia Efremenkova, who gave birth to twins: "They don't transfer me from intensive care, they don't let me see children"
This morning for Yulia Efremenkova began with bad news – she was not allowed to visit her sons. In addition, a young mother is given droppers that make her dizzy.
do not missYulia Efremenkova gave birth to twins
"Health is lousy – all the time injections, doctors, ultrasound. Uterus. Thank God, it is declining, but there are problems with the gastrointestinal tract, so they don't transfer me from intensive care. I so wanted to see the children, I just can't express in words, but they don't let me in, "the ex-participant of DOM-2 shared on her personal blog.
The 35-year-old reality TV star clarified that she was supposed to be transferred to a regular ward last night, but the doctors decided to play it safe and watch her. "The doctors didn't like my stomach, so I spent the night in intensive care," said Yulia.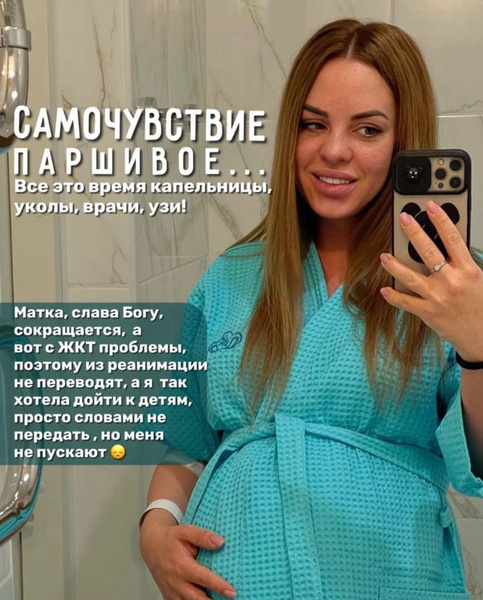 Efremenkova is trying to drive negative thoughts away from herself, hoping that she will see the kids in the coming days. In the meantime, the young mother is waiting for Mondesir, who is about to come to her.
"The whole body hurts wildly, but the doctors said that you must definitely get up and walk around. Therefore, gritting my teeth, I try to walk through the pain. I am in general intensive care. There are about 10 beds. Some are brought in, others, who feel better, are transferred to the department and wards, "the star of the scandalous television set revealed the details.
Photo: personal archive, social networks
Tags: Yulia Efremenkova gave birth twins dont transfer intensive care dont children