Figure skating news today – choreographer Alexei Zheleznyakov left Eteri Tutberidze's group details, Zheleznyakov was kicked out, why Tutberidze broke up with Zheleznyakov – November 20, 2023
--
Unexpected breakup.
Coaching team Eteri Tutberidze left Alexey Zheleznyakov – perhaps the most eccentric and sharp-tongued character in Khrustalny. The specialist in modern choreography worked at TShT longer than others (almost 15 years) and more than once admitted that he would remain in the team until he retired, and "my limbs will no longer work as well as they do now." Lately, Zheleznyakov has not even been known for his scandalous comments and has not particularly appeared in the information field. Therefore, the circumstances of his departure are inexplicable at first glance: Zheleznyakov claims that he left TShT of his own free will, while insiders report that the break in cooperation was the initiative of Tutberidze herself…
Zheleznyakov was familiar to figure skating fans as the same "choreographer of the Tutberidze group." Digging through the archives, you can find quite a lot of content from dance classes of figure skaters of the group Eteri Georgievna in completely different eras: from the duet of Medvedeva and Zagitova in 2016 to more recent videos with the trio TSCHK, VUH and more. Zheleznyakov collaborated with Tutberidze, according to various sources, since 2008 or 2010, but in any case, much longer than Dudakov and Gleikhengauz. He, as an integral part of TST, had a hand in the education of many generations of "Khrustalny" and reacted so painfully and aggressively to the change of coaching staff by female athletes that it seemed that Tutberidze could not imagine himself outside the team. They say that at first Zheleznyakov took part in the production of some programs – for example, the demonstration "Charlie Chaplin" for Medvedeva, and he also had his own workshop for tailoring costumes, so yes, the legendary red tutu, which was inherited from Medvedeva to Zagitova , was produced precisely by Zheleznyakov. But subsequently, a specialist in modern choreography decided to develop in TShT solely for his direct professional purpose.
After leaving Alexandra Trusova and trainer Sergei Rozanov To Evgeni Plushenko Zheleznyakov wrote an emotional post on social networks, where he accused the aforementioned of betrayal and expressed gratitude to Tutberidze for his professional path: "I remember who I came to this team, just a young man, a beautifully dancing young man, and who I have become now thanks to Tutberidze… Offer me at least a million dollars, I will stay in this team until I retire and my limbs no longer work as well as Now". What happened now? Why did Zheleznyakov leave TeamTutberidze? Definitely unknown. Although we can cling to one quote from Zheleznyakov himself and try to find the reason for the discord in it: "I agree that she has inner strength. If it were not for a strong person, such results would not have happened. Power? I wouldn't say so. She never revels in her power, everything is always to the point. If a person is not suitable for her, she will simply say goodbye without explaining many of the nuances"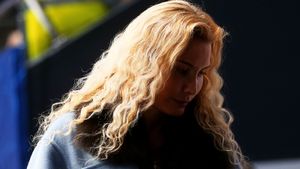 It was precisely for such vivid statements that Zheleznyakov once acquired a reputation as one of the main brawlers in Russian figure skating. Moreover, he sometimes generates news feeds for himself, posting sensational publications on social networks not only about figure skating, but also journalism, the political agenda, COVID-19 and much more. The choreographer always demonstrated his involvement in Tutberidze's success, giving enthusiastic comments about the skaters' preparation for the season and the doping case. Kamila Valievathe need to reform the show program tournament, as well as changing sports citizenship and leaving the native coaching staff as forms of betrayal.
But the most notorious scandal is rightfully considered the failed duel with Plushenko and the antagonism in relations between the two specialists, which has been publicly manifested for several years now. It all started on the eve of the 2021 Old New Year, when Zheleznyakov published a post with clearly not the most friendly wishes addressed to the then coach Evgeni Plushenko: "Come on, Zhen, don't worry. The tenth wheel requires a duel. I think you'll just be busy as usual and come up with the three thousand and seventh excuse. My only desire is to shut up your ungrateful filthy mouth!" Plushenko did not ignore such statements and even responded with readiness for battle, but alas, the clash of the titans never happened. But the reputation of Khrustalny was so damaged by this whole media battle that even the director of Sambo-70 Renata Laisheva I had to apologize for Zheleznyakov's "unacceptable behavior": "Of course, I don't want to pay attention to this, but let's do so from the disciplinary and labor side. In order not to engage in nonsense, you need to do your work, and not these trinkets.". Later, the choreographer himself apologized for his incontinence in relation to Evgeni Plushenko, but as they say, "what is written with a pen"…
Almost three years have passed since that situation, but the Internet remembers everything. Even then, TeamTutberidze fans recommended that the team change the choreographer with a tarnished reputation, but Eteri Georgievna took advantage of the advice only now, right on the eve of the opening of the new Ice Palace. Coincidence? May be. Moreover, Zheleznyakov established his own dance and sports studio AJ DANCE STUDIO a couple of years ago and is probably aiming to bring it to a high level in the dance community, which would be extremely difficult to do when combining two large-scale activities. Zheleznyakov's work in recent years has not been limited to the dance training of TShT athletes, and they themselves would benefit from a new, alternative view of movement and modern dance…
But still, such a rapid break in cooperation, especially against the background of the choreographer's interview literally three months ago about the anticipation of working at the Figure Skating Center in Yasenevo, does not fit into the paradigm of Zheleznyakov's long-term loyalty to Tutberidze. Be that as it may, moving to the new Ice Palace Alexey Zheleznyakovwho witnessed the entire evolution of Tutberidze's figure skaters, did not wait…
Tags: Figure skating news today choreographer Alexei Zheleznyakov left Eteri Tutberidzes group details Zheleznyakov kicked Tutberidze broke Zheleznyakov November
-